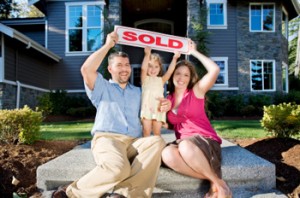 Bowen Agency Realtors has been serving the central Susquehanna Valley since 1971. We have three convenient offices in Selinsgrove, Lewisburg, and Sunbury. The Bowen agency is a full service realty company, with over 25 agents working throughout Snyder, Union, Northumberland and Montour counties.
• Residential sales
• Commercial/Industrial Sales
• Investment Business Brokerage
• Full Service Property Management
• Certified General Appraisals
Bowen Agency Realtors was founded over forty years ago, based on Art Bowen's vision of the real estate business as more than just buying and selling. As a life long resident of the Susquehanna Valley, Art understands that a good real estate agent not only knows the inventory, but the people who make up the community.
In January of 2013 The company was purchased by long time agents, and associate brokers, Larry Johnson and Matt Hoffman. Larry and Matt have pledged to stay true to Art's vision while embracing modern technology to give our clients the smoothest, most stress free buying and selling experience possible.
Bowen Agency Realtors has become one of the area's largest and most innovative real estate agencies, while maintaining a commitment to serve the individual neighborhoods and people of the Susquehanna Valley. We are proud of our agents who help their community by working with the following organizations:
• Selinsgrove Area Youth Foundation
• Degenstein Community Library of Sunbury
• Central Pennsylvania Rowing Association
• Greater Susquehanna Valley United Way
• Big Brothers and Sisters of the Central Susquehanna Valley
• Greater Susquehanna Valley Chamber of Commerce
• Leadership Susquehanna Valley
• Buffalo Valley Recreation Authority
Every agent who works for Bowen Agency Realtors is a member of the National Association of Realtors, the Pennsylvania Association of Realtors and the Central Susquehanna Valley Board of Realtors. All of our associates maintain the highest ethical standards of the profession with an ongoing commitment to continuing education and training.
Our goal is simple: to provide the highest quality professional service with the utmost attention to personal service. We want to make every real estate transaction the best possible experience it can be for our clients. When you add it all up, it just makes sense to choose Bowen Agency Realtors for local knowledge and expertise. That is why you'll hear people say: "Comin' or goin'… see the talent at Bowen!"