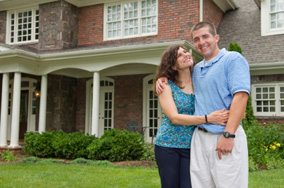 If you are in the market to purchase a home, consider working with a Bowen Agency Realtors buyer's agent. Unlike a traditional agency relationship, a buyer's agent works for you, representing YOUR interests as buyer, not those of the seller. With those interests in mind, a buyer's agent will:
• Formalize the representation with an agency agreement
• Maintain complete client confidentiality
• Provide access to all available properties, including "For Sale By Owner" and unlisted properties
• Analyze the market data and relevant information
• Advise and counsel regarding offers and counter offers
• Negotiate price and terms
• Evaluate financing options, including loan qualification and processing
Historically, there have been only two types of real estate agents: a listing agent who lists properties for sale and the sub-agent who works with the buyer. In this arrangement, both agents are legally obligated to act in the seller's best interest. All legal duties of care are owed to the seller. A practical result of this relationship might be that the buyer could not rely on the sub-agent to negotiate an offering price other than the asking price.
Buyer agency, created by statute in the early 1990s, is now as common as the traditional agency relationship, providing the buyer with the same level of representation that was previously available only to the seller. A buyer's agent owes his client the legal duties of loyalty, confidentiality, diligence and disclosure. Buyer agency gives the agent complete freedom to discuss the value of the property, negotiating strategies and terms and conditions – with the focus on the buyer's interests.
A buyer's agent is particularly useful for a buyer who:
• Is a party to a complicated transaction or needs a higher level of counsel than would normally be expected from a seller's agent;
• has a close personal relationship with the agent, resulting in the expectation that the agent would act in the buyer's best interest;
• is a first time home buyer
• is relocating to a new and unfamiliar area
Bowen Agency Realtors has three convenient offices in Selinsgrove, Lewisburg and Sunbury. We have agents working throughout Snyder, Union, Northumberland and Montour counties. Several of our realtors have earned the designation of Accredited Buyer's Representative (ABR), awarded by the Real Estate Buyer's Agent Council (REBAC). The designation is awarded to agents upon completion of specified educational and practical criteria and is considered a benchmark of excellence in the field of buyer representation.
One of our real estate experts will be happy to explain the benefits of buyer agency and how it might work for you when you purchase your next home. At Bowen, we want to make buying a home an easy and comfortable process so that you can find and enjoy your perfect home.